Dr. Hannah Godfrey is an author of newpetsowner.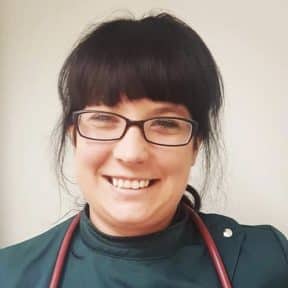 Dr. Hannah Godfrey is a small animal vet with a love of dentistry and soft tissue surgery. She mainly writes about dogs, guinea pigs, and rabbits.
Her Work Story
Hannah graduated from the Royal Veterinary College in 2011 and moved straight into a busy practice. She soon developed a passion for soft tissue surgery as well as canine and feline dentistry, having completed additional training in both areas.
She now works in a smaller, independent practice close to home, in order to devote more time to her other love – writing comedy fiction. Hannah has two rescue cats and lives with her partner and their toddler in Cardiff.